CONCEPT TO EXECUTION

We transform ideas to actionables. We create various Sports & Marathon entities around your brand to communicate your brand mantra.

CUSTOMER TARGETING

Instead of firing 10 bullets in random direction, we make you hit the bullseye with just one. We help you serve your brand communications to your target audience in the most innovative manner. We target your customers where they are and then drive the engagement.

BRANDING & PROMOTIONS

We help your brand to reach out to the target audience through both offline and online channels. We provide them innovative techniques around sports & fitness to gain maximum visibility among their audience.

CORPORATE ACTIVATIONS

We provide appealing experiential spaces to brands for engaging their customers. Give your customers a hands-on feel of your brand at the right place.

OFFLINE ENGAGEMENT

We formulate marketing campaigns specific to your brand in alignment with Sports & Fitness. We ensure to keep your campaign targeted to the right audience.

DIGITAL ENGAGEMENT

Our online brand promotion focuses on designing, creating and establishing your brand's presence using digital marketing. We help you manipulate the internet to capture the attention of the targeted audience using innovative branding strategies around sports and fitness.
Our Sponsors & Partners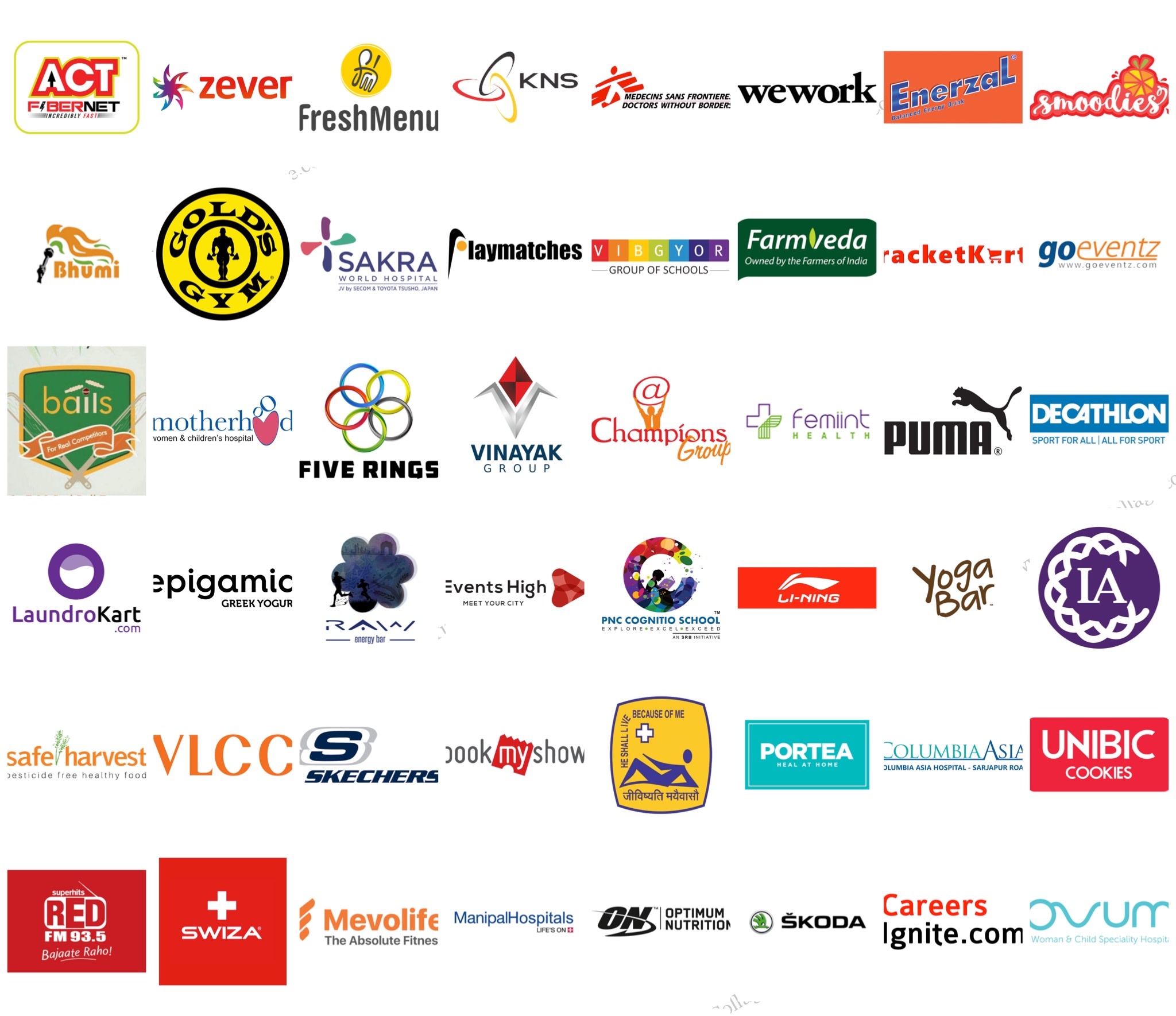 Interested? Drop us a note now.
Thank you for leaving a message. We will get back to you soon